Beef Carpaccio, Morgan's Giardiniera and capers leaves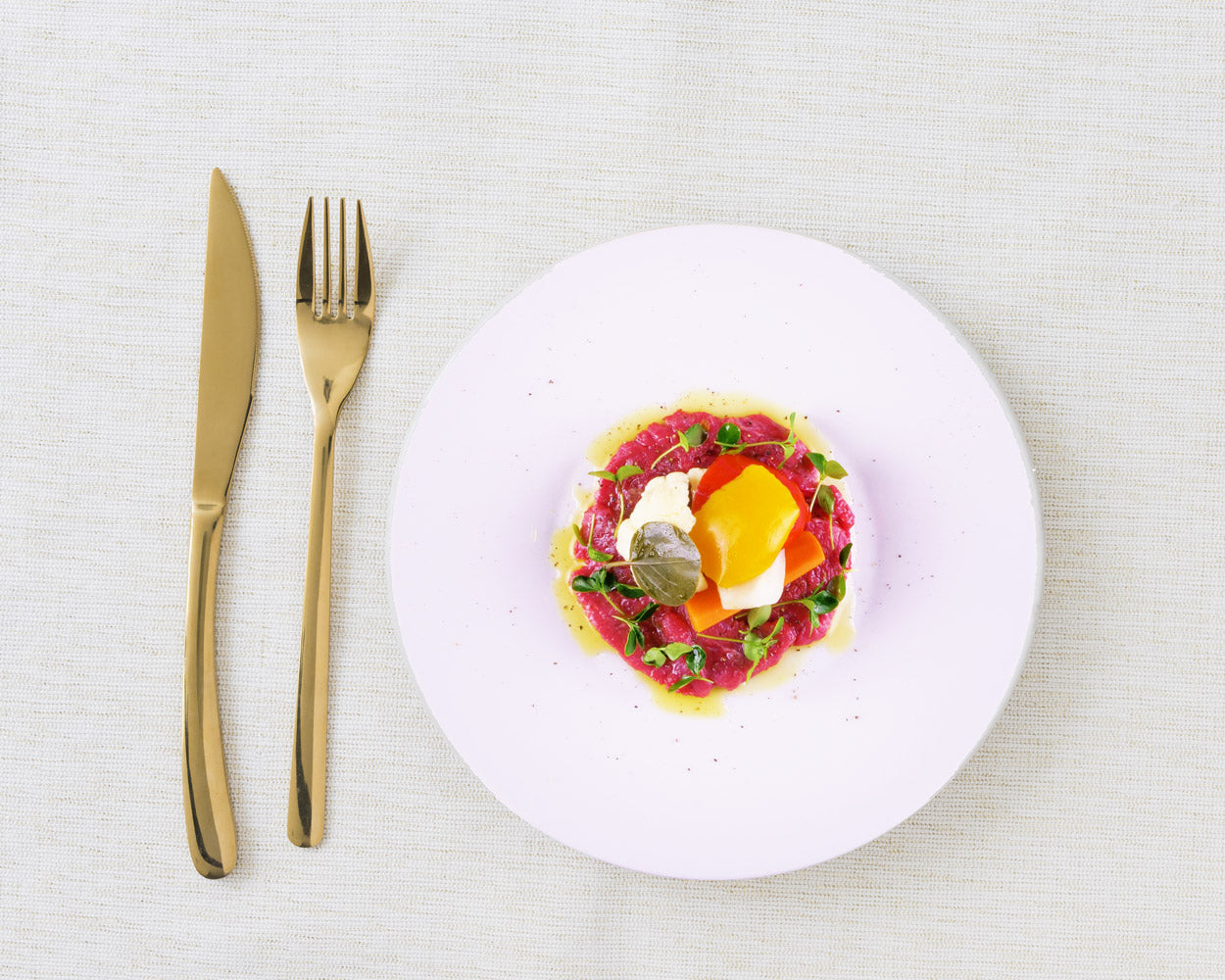 Carpaccio? A Carpaccio's Canvas?"

This reciped is dedicated to the famous Director and acotor Woody Allen! Do you know that he dedicated a gag to carpaccio in his movie Scoop? 
In this recipe you will find the delicacy of the raw beef, the flavours of our Morgan's Giardiniera and the freshness of the Caper leaves.
Ingredients per 1 person
Carpaccio di Manzo 200gr
La Giardiniera di Morgan
Foglia di Cappero
Olio extravergine di oliva
Fiore di sale
Pepe
Steps
Scolare la Giardiniera di Morgan, conservando il liquido di governo
Distribuire le fettine di manzo sul piatto e condirle con il liquido della Giardiniera, un filo di olio evo e una macinata di pepe.
Ultimare il piatto con la Giardiniera di Morgan e foglie di cappero.