Sweet and sour red onions and capers in oil 310ml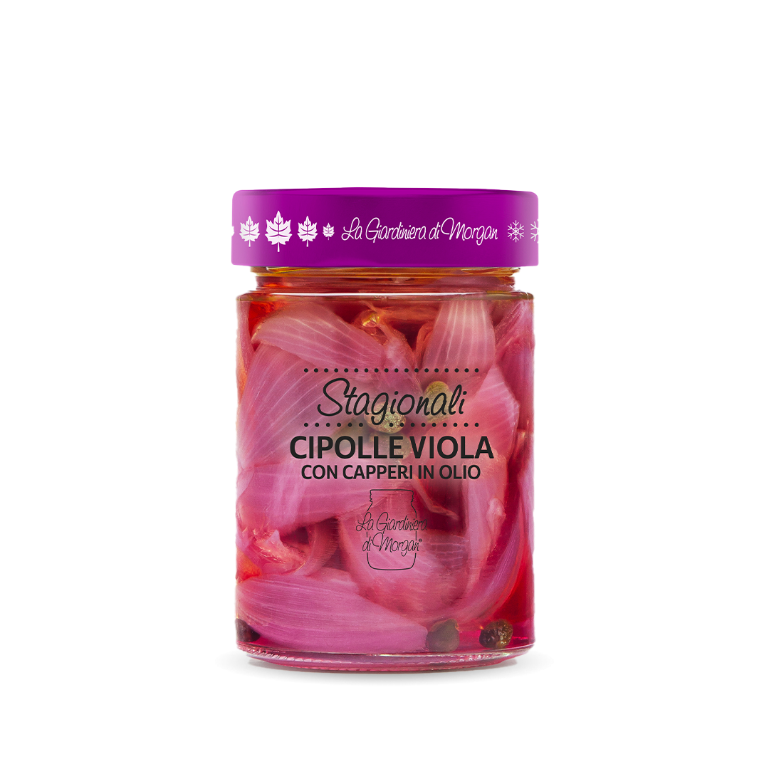 Mediteranean Onions
The singular selection of vegetables in this recipe varies with the seasons. They are accompanied by the sweetness of fruit. After sweet and sour marinating, they are preserved in mixed oil.
Ingredients
red onions (naturally containing SULPHITES) 71%, sunflower oil, extra virgin olive oil, white wine vinegar, water, whole sea salt, sugar, capers 3.4%.
How to use
Red Onions and capers can be paired with grilled red meat, pork, salami, cotechino, and fresh and preserved oily fish.
How to keep it
Store it in a cool place away from sources of light. Pasteurized product.
Nutritional values
Energy value: 438 kj - 106 kcal
Fat of which saturated: 8,1 g – 0,7 g
Carbs of which sugars: 4,5 g – 4,1 g
Proteins: 2,4 g
Salt: 2,2 g
Additional info
Format: 310 ml
Shelf life: 16 months from production date
Net weight: 295 gr
Drained weight: 220 gr