Pink pickled onions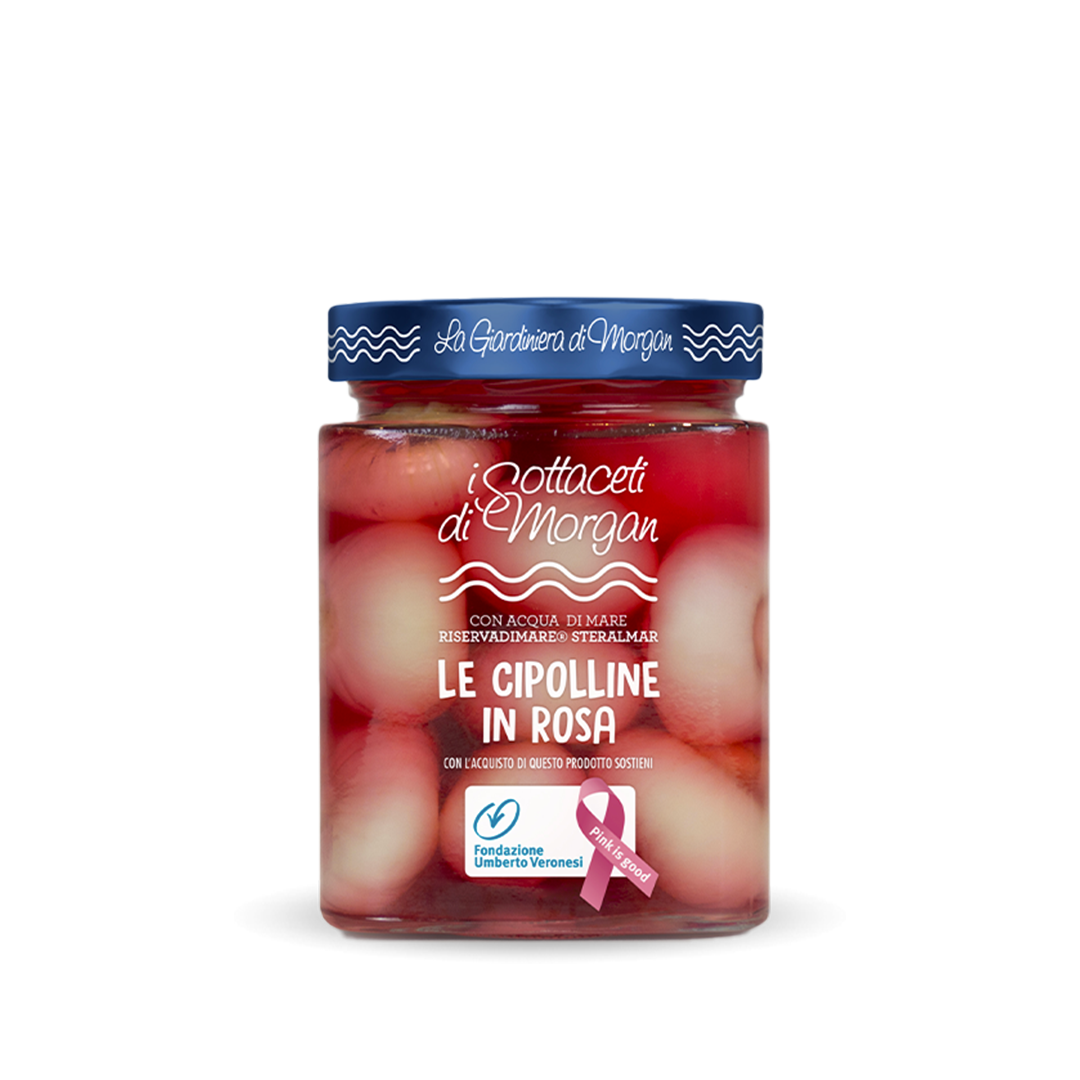 Blackberry Vinegar Fruity Onions
Our onions are steamed to bring out the best of their colours and their fresh, crunchy textures. The vinegar plays a finely poised part and the aromatic qualities are very pleasant on the palate.
Ingredients
Onions (naturally containing SULPHITES), sea water for food, apple cider vinegar, wild berry vinegar (concentrated blueberry juice, concentrated blackberry juice and red wine vinegar).
How to use
Ideal for social events and appetizers. The onions make great hors d'oeuvre and they go well with traditional cured meats, boiled white meat, roast meat, grilled pork, fresh tuna, blue cheese and salads.
How to keep it
Store it in a cool place away from sources of light. Pasteurized product.
Nutritional values
Energy value: 182 kj - 43 kcal
Fat of which saturated: 0,06 g – 0 g
Carbs of which sugars: 8,85 g – 7,10 g
Proteins: 0,82 g
Salt: 0,22 g
Additional info
Format: 580 ml
Shelf life: 16 months from production date
Net weight: 600 gr
Drained weight: 300 gr