Anna's Bell Pepper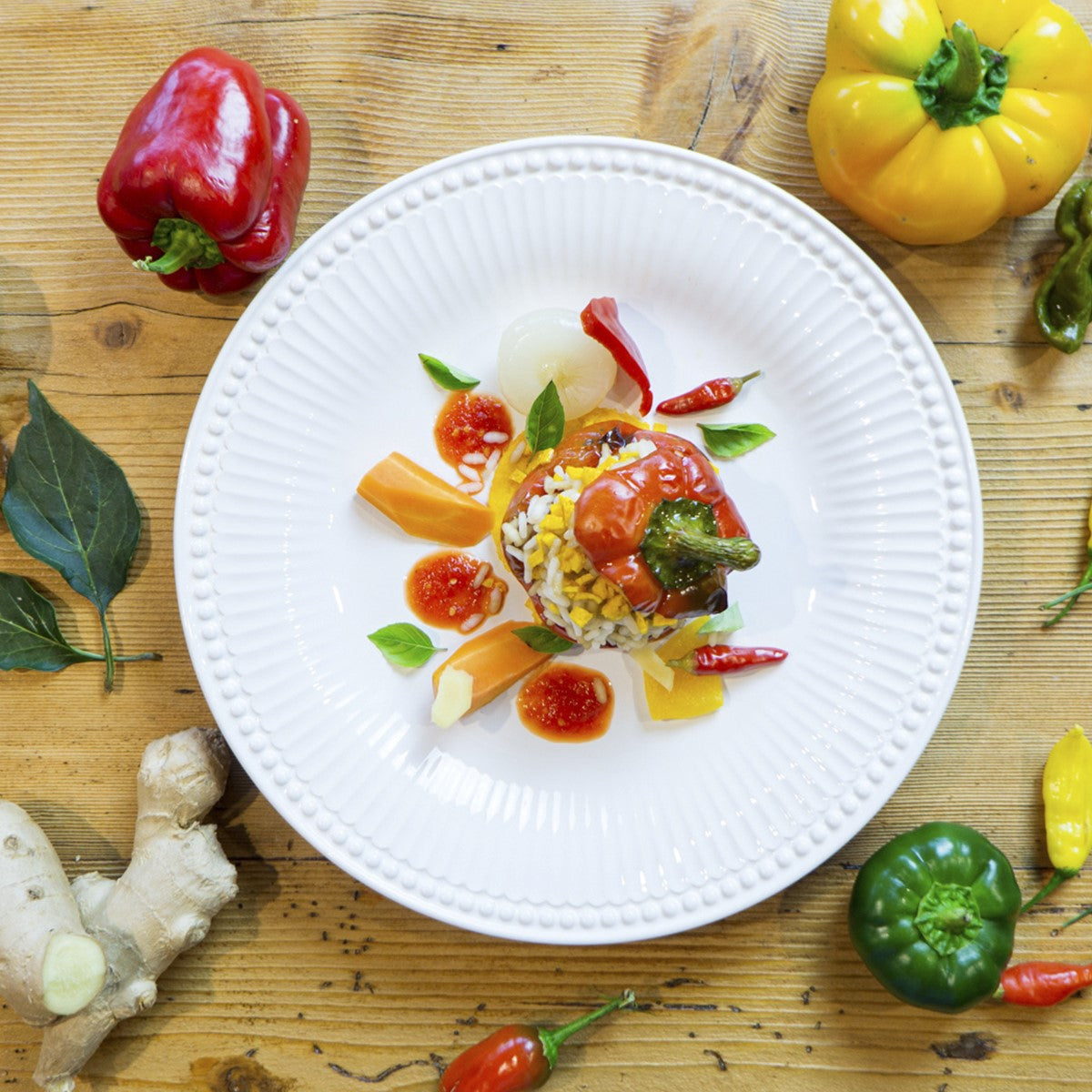 The apple doesn't fall far from the tree! This proverb seems to be confirmed in Pasqual family. This recipe in fact is a creation of the talented second child Anna.
But who knows if she wants to follow the father's footsteps as a chef or to go another way. We will findi out but in the meantime let's start to prepare this recipe
Ingredients per 4 persons
4 small and fleshy peppers
vialone nano quality rice 100gr
Anna's Giardiniera well drained and left to breathe (at will à)
2 eggs
soy sauce
chili sauce
chili
ginger
1 knob of quality butter
some glacial basil leaves
evo oil to taste
flower of salt to taste
Procedimento
Empty the peppers, place them in a dry baking dish and season them with extra virgin olive oil and fleur de sel. Then cook them in the oven (with their respective "coperchi ") for about 10 minutes at 190 degrees.
In the meantime, proceed to cook the rice (al dente) in plenty of salted water. Once drained, season the rice with the soy sauce.
Continue cooking the eggs in a non-stick frying pan greased with butter until you obtain a firm and fine omelette, which can then be diced.
Assemble the roasted peppers and stuff them with the rice and the diced omelette, then cover them with their respective lids Distribute a few drops of chili sauce on plates and arrange the peppers, garnishing generously with La Giardiniera di Anna, ginger, chili and plenty of basil.