A range of products that have as a common denominator the decisive presence of vinegar, not mitigated by the combination with sugar, and the replacement of salt with purified seawater for food use, richer in precious mineral salts and poorer in sodium.

A more frank and pungent flavour for those who love clean tastes and are also attentive to a healthy diet.
Essential selection in vinegar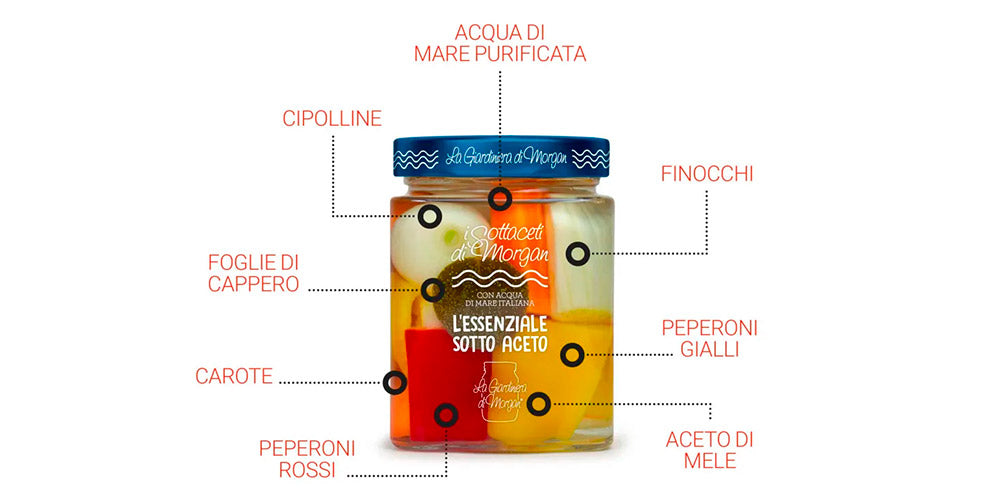 We have called this recipe "Essential" because here the flavours are decided and clean. Apple vinegar reaches the palate without compromise, giving vigour to our crispy vegetables, embellished by the presence of caper leaves. This is the most "vertical" recipe of the three.

Combinations

This recipe accompanies pork cured meats with fat, boiled meats, cotechini and cooked cured meats. Excellent with preserved or fresh sardines, anchovies and mackerel.
Pink pickled onions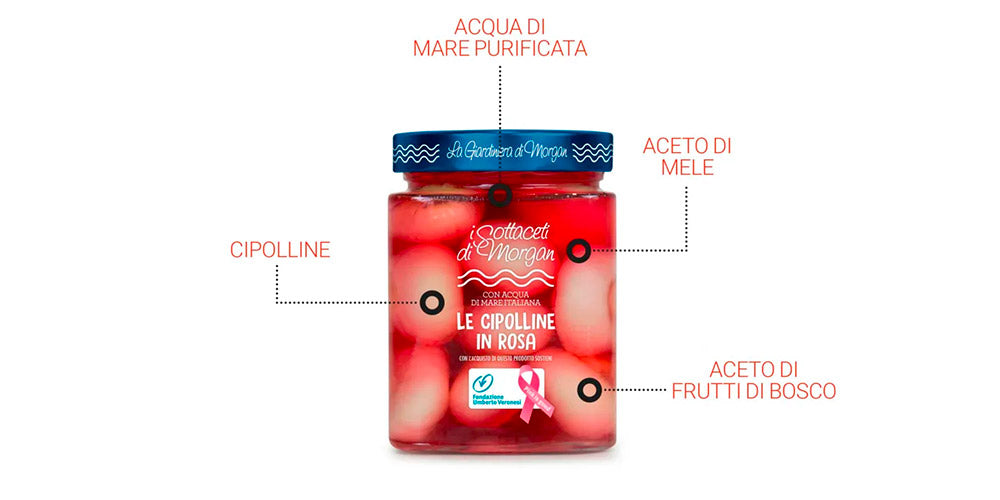 Romantic to the eye, these onions hide a rock soul that finds in wild berry vinegar the perfect balance between sweet and sour. Crispy at the first bite, they reveal a tender heart not only for their texture but also because they contribute to Pink is good, a cause entirely in pink with which Morgan and Luciana have been collaborating for some years now.

Combinations

They can be enjoyed alone for an aperitif, but they are also great for enriching a salad or in the company of white, boiled or roasted meats, grilled pork, fresh tuna or blue cheeses.